Balance for Better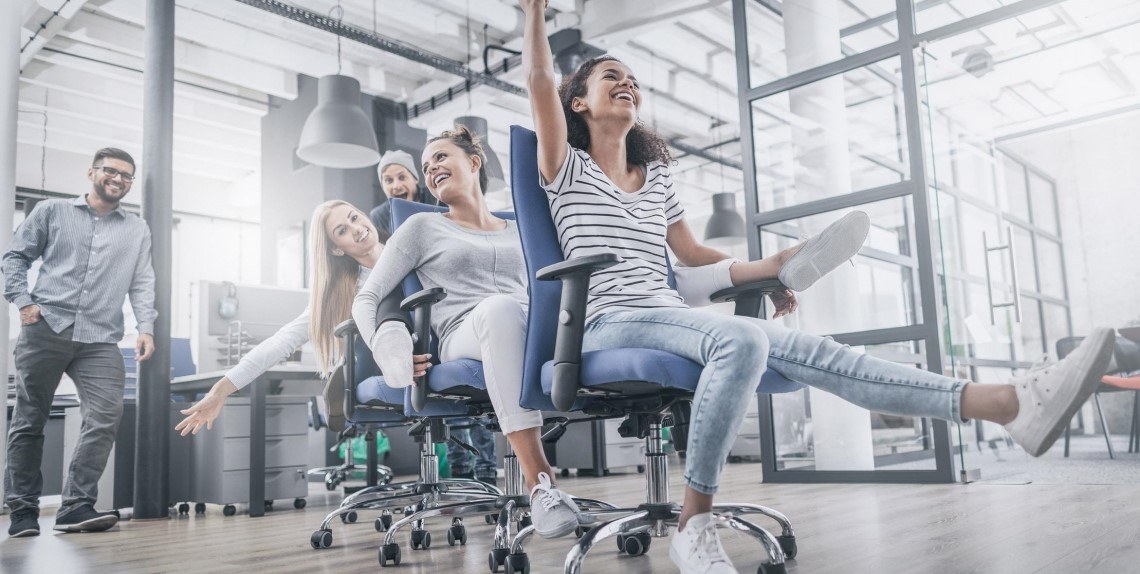 The theme for International Women's Day 2019 is Balance for Better. As approximately half of the world's population, it is important for women to be equally represented in government, boardrooms and workplaces.
Currently, 46.9% of the Australian workforce is comprised of women (ABS 2019, Labour Force). But how does that percentage translate into leadership positions? As of January 2019, it was reported that the ASX200 companies consist of:
26.2% of board members that are women (AICD 2019)
7% of CEOs that are women (14) (Chief Executive Women, 2018)
12% of CFOs that are women (24) (Chief Executive Women, 2018)
23 of the ASX200 companies have no women in executive management at all! What's even more shocking is that in 2018, there were more men named Andrew in the CEO positions of the ASX200 than there were women in CEO positions (Liveris, 2018). If women represent almost half of the Australian workforce, then why aren't they represented in leadership positions?
Even though the number of women in management positions has increased over the years, it is clear that the glass ceiling still exists. On average, the national gender pay gap sits at 14.1%, and some states have even seen the gap broaden rather than close (WEGA, 2019). Not only is gender inequality in the workplace a moral and social issue, but it is also an economic one.
Gender diversity in the workplace directly correlates to greater business success. A diverse workforce guarantees a pool of different experiences, ideas and ways of thinking. Drawing upon a plethora of perspectives at times of decision making and problem-solving leads to an increase in well-rounded and creative solutions.
In Conrad Liveris' Gender Equality at Work 2018 report, it was recorded that companies with greater diversity among their management and directorships were less volatile and sustained better than average performance on a range of metrics (Liveris, 2018). The report states that:
Companies with female chairs had the best performing year share price changes
Companies with female CEOs had revenue increases above the market average
Companies with female CFOs were in-line with or above the market average on all metrics assessed
These statistics speak for themselves. If companies with larger percentages of women in executive management positions are proving to be high performers, why are women still facing such barriers to entering these roles?
Women are often discriminated against as they generally take on more unpaid labour in the form of care work and simply cannot work to traditional business hours. Many organisations still believe that leadership positions require employees to work as part of a more rigid, full-time structure in order to achieve optimal results. Studies have proven that this is not the case.
25.4% of all employees are women working full-time, while 21.6% are women working part-time (ABS 2019, Labour Force). This percentage can be linked to the amount of time women spend performing unpaid labour. On average, women in Australia spend 311 minutes per day performing unpaid work consisting of domestic duties and care work. Men, on the other hand, spend 171.6 minutes per day doing unpaid labour (OECD. Stat, 2019).
In order to achieve gender balance in our organisations, companies need to create more flexible working environments for both men and women. The more equally men and women are sharing the workload of unpaid caring, the more opportunities women will have to take on positions of leadership.
Gender balance in the workplace, particularly in positions of leadership is absolutely essential to reflect our gender diverse society. Aside from it being a social and moral issue, diversity of thought is important for business growth and creative problem-solving.
---
References
ABS (2019), Labour Force, Australia, January 2019, cat. no. 6202.0, viewed 06  March 2019, <http://www.abs.gov.au/ausstats/abs@.nsf/mf/6202.0/>
AICD (2019), Board Diversity Statistics, January 2019, Viewed 27 February 2019,
<https://aicd.companydirectors.com.au/advocacy/board-diversity/statistics>
Chief Executive Women (2018), Senior Executive Cencus 2018, September 2018, Viewed 06/03/2019, <https://cew.org.au/wp-content/uploads/2018/09/CEW-Senior-Executive-Census-2018-FINAL.pdf>
Liveris, C, "Gender Equality at Work 2018: Opportunity, with Qualifications", March 2018, Viewed 28 February 2019,< https://conradliveris.files.wordpress.com/2018/03/gender-equality-at-work-20182.pdf>
WEGA (2019), Australia's Gender Pay Gap Statistics, February 2019, Viewed 5 March 2019, <https://www.wgea.gov.au/sites/default/files/documents/Gender%20Pay%20Gap%20Statistics%20Fact%20Sheet%202019%20FINAL%20February.pdf>
WEGA (2019), Gender workplace statistics at a glance 2017-18, 21 February 2019, Viewed 5 March 2019, < https://www.wgea.gov.au/gender-workplace-statistics-at-a-glance-2017-18>
OECD. Stat (2019), Employment: Time spent in paid and unpaid work, by sex, 05 March 2019, Viewed 05 March 2019, < https://stats.oecd.org/index.aspx?queryid=54757>