Interchange Meets: David Collomb from Bombardier Transport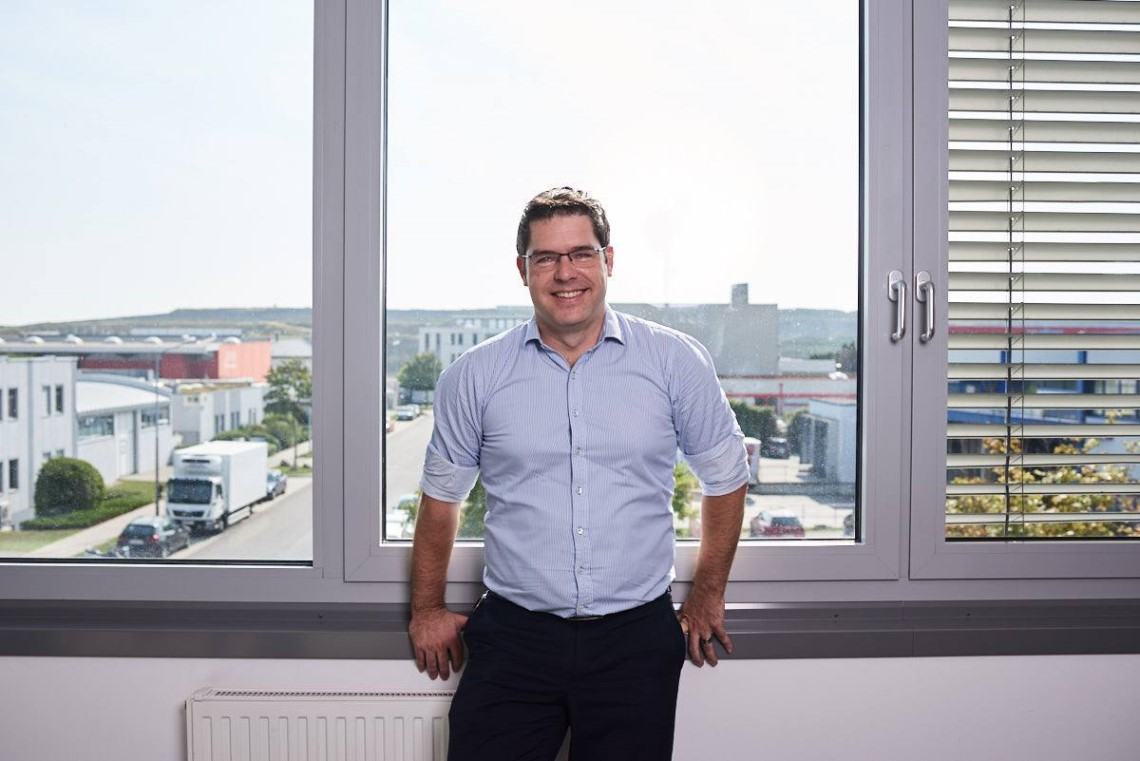 As part of our new 'Interchange meets…' series, we had the opportunity to sit down with David Collomb, Site General Manager at Bombardier Transport, a world-leading manufacturer of both planes and trains with over 68,000 employees across the globe. We asked David to talk about what good leadership looks like, his definition of positive workplace culture, his prediction for working life in 2050 and more.
---
Tell us about your professional background?
I am an aeronautical and mechanical engineer with both a French and a German Engineer Diploma. For the past 16 years, I have worked in the "mobility" industry, 10 years of those within Airbus and the last 6 within Bombardier Transportation.
I spent these 16 years within Quality and Operations and I was lucky enough to contribute to the production of fighters, planes, trains, tramways and most recently locomotives.  All of these fascinating products contribute directly to the fluidity of our modern society and "moving people", which is something that I am very proud of.
What does a typical day look like for you?
As Site General Manager, a typical day for me is a continuous balancing act between a strong, structured governance (to maintain the beat of production) and flexibility (which is needed to manage humans).
The "human factor" is something that one can't underestimate, especially in an industrial environment. I want my team to know and feel that I am there for them and that I care. In my role, I'm only as productive as my team can be.
What makes a successful team?
Collaboration: but not in a claimed "we have to work together" sense. A successful team, in my opinion, has a shared understanding of each person's strengths and limitations. And here I am not talking about the roles and how the interfaces are functionally defined, I am talking about the individuals and their respective personalities.
I love the often-used image of an orchestra. There is no instrument that can do it all… everyone must find her/his tone in a shared purpose.
How do you define positive workplace culture?
A positive workplace culture for me is directly related to our right and ability to speak up. We are all proud owners of our brains, regardless of what the process is, or what we are doing as employees. Our perception of a shared reality will always trigger opinions and questioning. It's not about questioning everything, it's about leveraging all the possible thoughts on a given topic to make sure we make the best of it as a team.
Once employees feel they can trust their working environment and understand that they won't be judged or dismissed for their opinions (it doesn't mean one is always right though), they simply "unfold" and become part of this positivity.
In your opinion, what makes a good leader?
The ability to listen
The ability to generate trust
The ability to "connect the dots" and give meaning to actions taken
What successful workplace initiatives have you seen that promote and support wellness?
Safety – It Starts With Me. Developed and rolled out with Interchange. Wellness not in the sense of "Safety" but in the way that we "touched" people and generated a positive atmosphere around Safety. All of which also contributed to the general positivity of the workplace, independent from safety.
It is important not to underestimate the impact of small contributions. Simple things like flexible time accounts, "No Meeting Days", "No Email Days" or "Engagement Workshops" can also show great results.
The immersive, mobile training environment created for Safety- It Starts with Me.
Predict the future: What does work look like for people in 2050?
Probably the same way it always was since the beginning… some people would execute the work; others would think the work through and provide the strategy. The greatest possible change I see is more in the form and purpose of companies, and their contractual relationship to employees.
With a significant increase in the search for individual meaning and purpose, how will a great international corporation manage to keep all employees engaged and motivated behind a collective purpose? This is the same challenge that we are facing in our society.
If you were to start your career again, what would you do differently?
Not a thing, I would do it all over again. With the joys, the pains and the continuous excitement to discover new worlds, people and products.