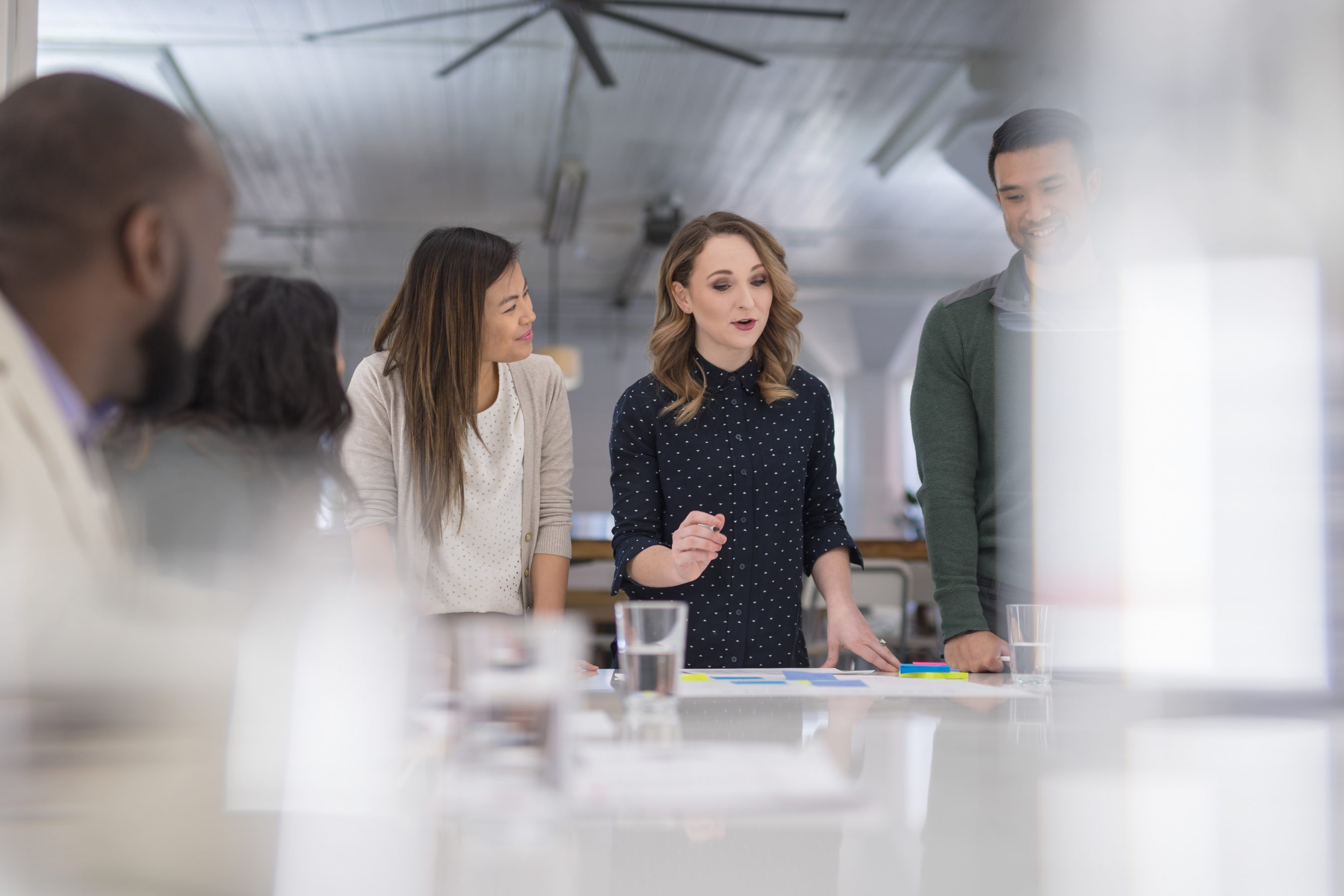 The board and CEO of Wesfarmers, an ASX-listed Top 10 company with multiple retail, industrial and services businesses, needed to assess and enhance its organisational safety culture across its portfolio. Interchange was engaged to create an effective cultural assessment framework that each business unit could use to conduct self-assessments. We also provided the client with consulting services to validate the self-assessment results.
Discover
During the Discover phase, Interchange conducted global research on cultural assessment frameworks to analyse safety. We tested a range of models with the client and facilitated workshops to finalise a self-assessment methodology which they would be comfortable using.
Design
We designed a graduated framework that enabled the user to provide safety ratings across four levels and six elements of key components of safety culture. These levels ranged from ineffective to world-class. The elements covered a range of issues including values alignment, leadership, occupational health and safety resources, and process maturity.
Deliver
Following delivery of the framework, the client commenced the self-assessment process across its portfolio. We then conducted reviews with each business area to validate and align results across the overall group.
Outcomes
Our self-assessment tools have provided the client with results they are able to take confidence in. This is a consistent and valid view of the OHS cultural maturity that exists across each of their brands. These results are now being used in strategic planning and resource allocation to ensure the business's OHS initiatives remain effective into the future. The ongoing availability of the self-assessment tool also positions the client to test its OHS processes on a consistent basis
Supporting Assets
As per previous frameworks developed by Interchange, we ensured all supporting assets were user-friendly and would streamline the process of undertaking self-assessments:
Assessment documents
Instruction manuals
Online reporting tool